Safeguarding
The safety and wellbeing of all of our students and staff is of upmost importance at Sir Graham Balfour school. We fully comprehend our responsibility to promote the welfare of all children and young people and to keep them safe. We believe that ensuring our students feel safe is fundamental in enabling them to achieve their potential both socially and academically. We are committed to providing an environment where children can play, learn, develop and achieve, and where they are safeguarded, supported and are enabled to disclose if they are being harmed in some way.
Our Safeguarding Team: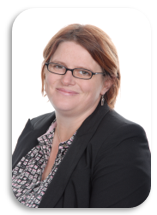 Mrs S Metcalfe
Designated Safeguarding Lead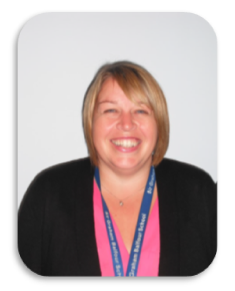 Mrs R Norman
Deputy Safeguarding Lead
If you have any safeguarding concerns please contact our safeguarding team immediately.
The safeguarding team can be contacted via email SMetcalfe@sirgrahambalfour.staffs.sch.uk OR rhedges1@sirgrahambalfour.staffs.sch.uk OR by calling the main reception on 01785 223490 and asking to speak to a member of the safeguarding team.
All staff are provided with comprehensive safeguarding policies and are trained to ensure Sir Graham Balfour school is a safe environment. Both teaching and non-teaching staff are aware of their responsibilities to our students, and the procedures involved in protecting and nurturing individuals. All safeguarding policies are regularly reviewed and staff receive regular training refreshers to ensure the best practices and procedures are in place.
FIRST RESPONSE
Have you got a serious concern about the safety of a child or young person up to the age of 18?
Do you think a child or young person is being harmed or is at risk of being harmed?
Are you worried that a child is living in circumstances where they are treated badly and not cared for properly?
If you've answered yes to any of these questions and you don't believe that the child or young person is being
supported by a Social Worker, please contact the Staffordshire Childrens Advice and Support Service immediately:
Tel: 0300 111 8007
Emergency out of hours: 0345 604 2886
Click to view our Safeguarding Policy
We also have a wealth of supplementary policies and guidance which give more detailed information, advice and procedures surrounding specific safeguarding issues to aid staff, parents/carers and students in approaching and acting upon concerns. Please see our half termly Safeguarding Newsletter below for the latest advice and guidance. A multitude of charities and organisations also offer information and guidance on safeguarding issues. You may find the following link useful to access information for both you and child: https://supportingschoolsstafford.multiscreensite.com/.
Safeguarding Newsletter
The Safeguarding Newsletter will be a half termly publication and we hope that you find the information useful.