Welcome
I am the very proud Headteacher of this wonderful school and welcome you to our Website. I hope you find the information it contains useful and informative.
Lesley Beck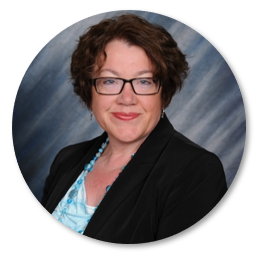 Ethos and values
At Sir Graham Balfour School, our mission statement "Learning, working, succeeding together" very much sums up our approach. Staff and students here work hard to create a vibrant, caring, mutually supportive climate for learning in which everyone can achieve and thrive.
Our educational philosophy is based around the twin themes of 'Achievement' and 'Personal Development'. We do our utmost to maximise the attainment of every student; we also place great emphasis on individual character development, personal responsibility and resilience.
With approximately 1000 students, we are a mid-size, mainstream Comprehensive School. This makes it possible for us to get to know each student as an individual. Our innovative, mixed age Tutor groups, dedicated non-teaching Pastoral support and our House system help us to create a real sense of community, encouraging students to take responsibility for themselves and for the welfare of others.
This sense of community has an International dimension. In 2004, we raised the money to build and staff a school in Thmar Bang in Cambodia. Our ongoing links with Sir Graham Balfour in Cambodia do much to promote the idea of Global Citizenship and care for others.
We are an ambitious school and set our staff and students high standards in all regards. Teachers are all experts in their areas and receive regular guidance on the latest research, in order that their teaching methods are as effective as possible. I am very proud of our teachers, who are dedicated, enthusiastic and determined to do their best for our students. Our School Business Services team (non-teaching staff), are equally dedicated and experts in their own fields. They are professional, talented and highly effective in their roles.
Our students are assured when they join us that they will receive expert teaching, that their progress will be monitored very carefully and that they will receive clear guidance and help on how to improve. We set great store by the behaviour of students and re-assure students that their learning will not suffer because of other students' choices regarding behaviour. We make no excuse for this: students have one chance to do well in their education and no one can be allowed to derail their chances. As such we have highly developed rewards and behaviour policies, which are designed to celebrate students' efforts and achievements, and to help students make better choices regarding their behaviour and attitude.
Our aim is for students to leave Sir Graham Balfour School fully equipped to make progress along their chosen pathway as ambitious, responsible and caring citizens.
If, having read this, you are interested in finding out more about us, please read on or phone us to arrange to come and see us in action.