Food Technology Newsletter - May 2020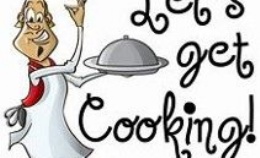 Food Nutrition and Preparation Newsletter - May 2020
Key Stage Three
On Monday 8th May groups will be changing on the Design and Technology Rotation. Those of you that are currently with Ms Mitchell will be changing to Food Preparation and Nutrition. Whilst there is no expectation for your child to cook the week's technical dish as totally recognise the difficulty in sourcing ingredients., it would be great if your child can continue to cook a home. Even if they do so in the evening or at the weekend. PowerPoints will be made available, as well as recipe books, and suggestions for how ingredients can be changed to reduce food wastage. If your child wants to make another dish using the ingredients available in your home that is also acceptable. I just require a picture of the dish they have made to show they have used the hour, alongside a completed evaluation. All technical recipes and written tasks will be placed on Office 365. If you cannot see Food as a separate folder then you need to go via DT folder. All work will be dated.
Technical Skill Lessons for w/c 18th May
Year Seven Flapjack
Year Eight Cheese Sauce
Year Nine Profiteroles
Celebration of Student Achievement
During recent weeks, I have been overwhelmed with the quality of food that students have ben making at home. It really is lovely to receive emails of your lovely food and smiling faces. Please keep this going.
This week we are celebrating work of the following students, some of whom have received Head Teacher Awards.
Cameron, Marcus, Isaac, Ayden, Sophie, Tom, George, and Erin.
Jamie in Year Seven for competing all Year Seven Written work to a high standard.
Macie in Year 7 was the overall winner of the Food Easter Scholar Challenges.