Sir Graham Balfour Schooling from Monday 23rd March 2020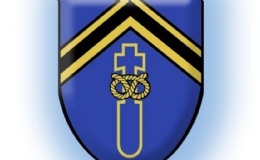 URGENT: Schooling from Monday 23rd March 2020
Dear Parents and Carers of Sir Graham Balfour School
From Monday, 23rd March until further notice, please DO NOT send your child to school, unless you sent in the Key Worker request form by the deadline of 3pm, Friday 20 March, OR, we personally contacted you (please note, we have an accurate list of the latter). If you do, your child will not be allowed in the school building and will be sent straight home, regardless of how they will get there.
I apologise for the tone of this message, but it is necessary that we understand the very difficult situation we are all facing. I will have an extremely limited number of staff available, whose own health and wellbeing are being put at risk by being at school.
For parents who sent in Key Worker request forms, I will be asking for you to provide proof from tomorrow of why it is essential for you personally to remain at work. Your employers will be getting ready to provide this proof.
Please note: It is highly likely that, given the small number of staff I will be able to call on, we will need to prioritise some Key Worker families over others, starting with families where both parents, or sole parent in a single parent family, is an NHS frontline worker. I will let you know by the end of school tomorrow if you have not made it on to the priority list, and therefore you will have to make alternative arrangements.
Even if you did submit a Key Worker form by the Friday deadline, if you can make arrangements for your child to stay at home, please do so today and let us know asap by emailing office@sirgrahambalfour.staffs.sch.uk
Please, please, please keep your children at home and indoors, keep them safe and occupied. The disease is being transmitted at a very alarming rate with an ever increasing death toll. Every one of us needs to do our bit to help ourselves and our communities.
Many thanks for your ongoing understanding at this difficult time.
Mrs Beck
Headteacher