A-Level and GCSE results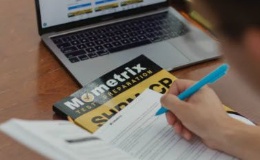 Staff and students at Sir Graham Balfour School are celebrating their excellent A-Level and GCSE results. Students achieved a 100% pass rate at A-Level with 62.2% of grades awarded at A*-B. These superb results reflect the hard work and dedication of the students and their teachers throughout their course. At GCSE 75% of grades were above a grade 4, with just under 300 grades awarded between grades 9-7.
Headteacher Lesley Beck said "The students fully deserve to celebrate their wonderful exam results. They showed real resilience and aspiration with the way in which they dealt with the challenges they faced during their studies and this, alongside their exceptional grades, will stand them in good stead for the future."
Notable A-Level performances include:
Gabrielle Spendlove-Lloyd achieved 2 A*s and 3 As and will now study Law at the London School of Economics.
Thomas Davies achieved 4 grade As and 1 grade B and will go onto York University to study Archaeology.
Jasmine Gallant achieved 2 A*s and 1 grade A and will now study Graphic Design at Loughborough University.
Jack Davies achieved 1 A* and 2 As and will now study Chemistry at Liverpool University.
Ellie Jocelyn achieved 1 A*, 1 A and 1 B and will study English Literature at Lancaster University.
Notable GCSE performances include:
Emily Bryan with 9 grade 9s and 1 grade 7.
Jacob Rogers with 6 grade 9s, 2 grade 8s and a grade 7.
Jessica Turner with 4 grade 9s, 5 grade 8s and a grade 7.
Ruby Hollinshead with 6 grade 9s, 1 grade 8, 2 grade 7s and a grade 6.
Olivia Shelley with 2 grade 9s and 8 grade 8s.